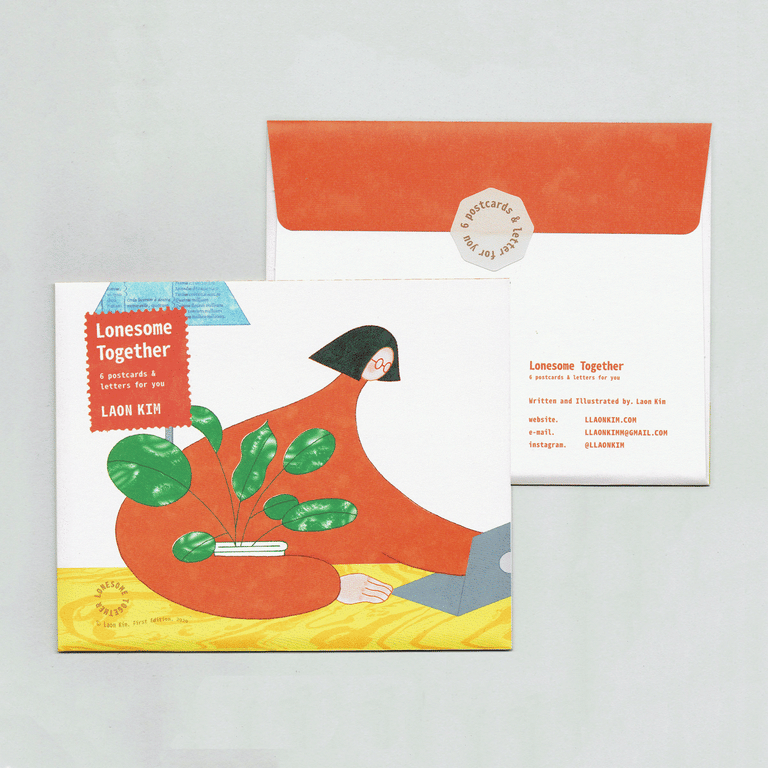 In a quiet time spent lonely together
Let us puff the laziness of today
❊
「Lonesome Together(a.k.a. LT)」 is a collection of 6 postcard-sized drawings. Paying attention to the form of postcards that are passed from one to another, the author borrowed the form to tell stories to anonymous readers. This book includes an envelope serving as the book cover and short poems are written on the back of each drawing. 「LT」 is a story of an intimate relationship but keeping each other at arm's length. Without much talk the relationship understands each other's behavior and feels close to each other.
[12] p.
160×130(mm)
Offset Printed
2020
*Important notification*
Please check the description of Shipping Method when you checkout. There are the lists of countries which are available to ship from S.Korea for each shipping method. We cannot ship to the countries which are not listed on the description.
llaonkim.com
llaonkimm@gmail.com
instagram.com/llaonkim